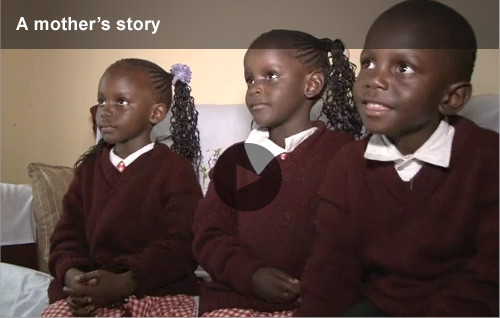 We have an amazing opportunity to change the world. We can end new HIV infections among children by 2015 and ensure women living with HIV stay healthy through pregnancy, delivery and breastfeeding.
Just imagine babies born free from HIV—smiling in their mother's arms. We can make this dream a reality everywhere.
In 2009 UNAIDS Executive Director Michel Sidibé made this call to action and a lot has happened. We have a Global Plan. We have the commitment of world leaders. But the clock is ticking—and we can't get from 390 000 to zero without you.
The more people who know about this important goal, and talk about it through their networks and choose a simple action of sending a e-card or supporting a Mother, the closer we will get to zero.
Become our Partner
We would love to connect. Are you active in your community? Do you blog? Belong to the PTA? Are you on Facebook? Sit on a board? Fundraise for children issues?
Sign up and we'll get in touch to find out how we can work together to eliminate new HIV infections among children.
We will share stories from mothers around the world, with the goal to inspire thoughtful and meaningful participation. Everyone can be part of making this dream come true.